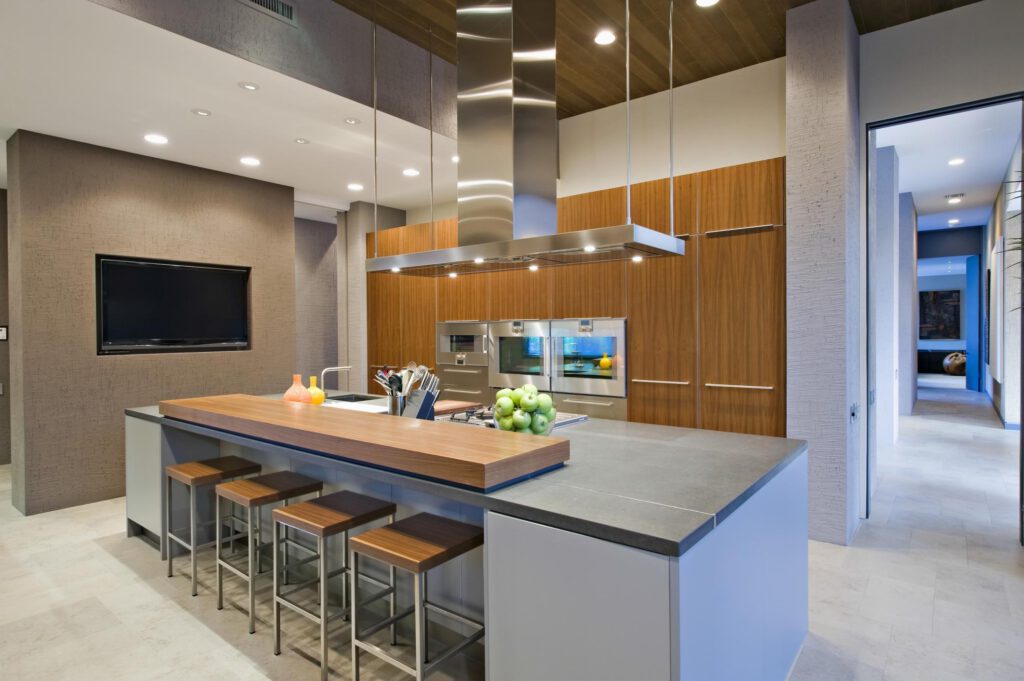 Refresh your workspace and upgrade your countertops with premium epoxy, installed by the number one most trusted team of experts in the business. Epoxy countertops are incredibly affordable and look great while remaining strong and long-lasting. This means no matter if you're looking for a functional construction workbench or an aesthetically pleasing kitchen countertop, our epoxy countertop services are exactly what you need for the best, long-lasting results. With years of experience under our belts, we are the team you can count on to deliver your high-quality epoxy countertops.
Benefits of Epoxy Countertops
Many countertop materials are extremely expensive. The good news is, there is an affordable alternative. Instead of spending dollars on marble countertops or granite countertops, opt for an epoxy resin countertop instead. You can apply epoxy resin to new concrete slabs or existing laminate countertops.
Using epoxy resin countertops offers several benefits. This includes:
Non-Toxic and Food Safe
We use kitchen counters for food preparation. Thus, it is vital to use materials that are non-toxic and safe for food. Otherwise, it would be a threat to your family's health. We are proud to say that our company uses non-toxic and food-safe epoxy products. We source materials only from reliable manufacturers in the industry. Also, since the chemicals used to create hard epoxy surfaces contain volatile organic compounds (VOCs), we ensure there's proper ventilation during and days after application.
Heat-Resistant
Epoxy resin countertops are resistant to heat. You can set a hot dish on the counter without ruining it. It is vital to know, though, that epoxy countertops are not heatproof. Thus, leaving a heated baking dish might cause damage to the epoxy surface.
Durable
Once the epoxy surface cures, it creates a solid surface that can last for years. Unlike other types of coatings, epoxy has a long-lasting shine. More so, its durable finish holds up very well compared to other countertop materials in the market. Unlike other counters, it is rare to find cracks and damages on epoxy countertops.
Low Maintenance
Epoxy resin countertops are very easy to maintain. It's easy to dust off and clean dirt. All you have to do is wipe it off using a clean cloth. Since it's rare to find cracks and damages in a well-done epoxy countertop, you don't need an expert to inspect it regularly. Allowing you to save a lot on maintenance costs.
Affordability
Probably the best advantage of having an epoxy resin countertop is its affordability. The installation of an epoxy countertop costs up to $200 per square foot. Even the price of kits for DIY epoxy countertops costs almost the same. That is why we recommend hiring an expert instead. That way, you are sure you have an outstanding quality countertop that can last for years.
Versatility
Epoxy counters are very flexible. You can choose from a variety of colors and patterns for your own epoxy countertop. If you want your personal style reflected in your countertop, we customize it for you. As a result, the entire surface will look like a work of art. Depending on your preference, adding your choice of natural stone into the mix is also possible.
 What We Offer
At Elite St Petersburg Epoxy Flooring, we recognize how important it is to have options. We understand each client differs from one another. That is why we offer different services and choices, which include:
Residential and Commercial Epoxy Countertops
Installing an epoxy countertop requires a skillful installation to guarantee a smooth, flawless finish that looks visually appealing. Also, for optimal durability. The contractors in our team have undertaken years of training and education to create beautiful epoxy countertops that withstand the accurate test of time for both residential and commercial purposes. No matter if you're looking for a fast epoxy countertop for your kitchen at home, or if you need a commercial-sized epoxy counter for your business, our team is here with all the skills and services you need for a job well done.
Customized and Pre-Made Epoxy Countertops
For epoxy counters, we provide two options. Either you opt for one that's designed based on your personal preferences or you choose from pre-made ones. Customized epoxy resin countertops are ideal for homeowners who want a unique countertop design. Meanwhile, pre-made countertops are great for those who are on a budget. We have various choices available to choose from, so we are sure you will find one that will fit your taste. Whatever your choice will be, our team will make sure you are happy and satisfied with it. We will install it with utmost care and perfection so we get to meet even exceed your expectations.
Epoxy Colors and Metallic Powder Options
Epoxy countertops have incredible durability and resistance to extreme impacts, which makes epoxy a great option for many benches and workspaces, but another lesser-known advantage of selecting epoxy for a countertop is that epoxy resin is available in a wide variety of colors and designs. Our team of highly skilled contractors is proud to provide our clients with access to gorgeous epoxy metallics, stunning epoxy hues, and colors, meaning that by selecting our team, you'll be able to tailor your space to your personal preferences. Enhance your countertops with unparalleled strength with our epoxy services, available in a stunning decorative finish.
Why Hire Us 
St. Petersburg Epoxy Garage Floor Pro is a leading epoxy installer in the St Petersburg, FL area. We have been in the business for years, providing quality epoxy resin countertops. With competition around, we take pride in giving away a service that's unmatchable. By hiring us for your future epoxy countertop project, you will enjoy the following benefits:
Top-of-the-Line Epoxy Countertops
Enhance your workspace and upgrade your countertop with a smooth coating of top-quality epoxy resin. Our seasoned professionals arrive on time at your location, equipped with all the tools and products necessary to take your existing countertop surface area to the next level. Refinishing your countertops with epoxy is not only the best way you can ensure your bench remains scratch-resistant and scuff-free, but our beautiful epoxy resin selection is a great way to give your working environment an interior design makeover.
Professional Epoxy Experts
By selecting our team for your epoxy countertop projects, you'll quickly recognize the true value of working with the most reputable professionals in the business. We operate using high-quality epoxy resins along with state-of-the-art equipment and tools to create a long-lasting, resilient, and durable countertop surface area. Always operating using strict attention to detail, with us you'll get to use a highly functional, durable epoxy countertop that looks exceptional in any environment. For a low-maintenance, incredibly strong countertop surface that is built by the best team of contractors in the city, our services are the best decision you can make for your home.
Industry-Standard Epoxy Materials
Maintaining outstanding quality outputs is very important to us. Apart from having the best team, we also ensure we use only the best materials available. Our dedicated team sources our materials from trustworthy suppliers and manufacturers within and outside the region. Sometimes, we even import epoxy material from other countries depending on the need. Our team continues to work hard to find reliable suppliers to provide our customers with the best materials at all times. Using high-quality materials is one secret to staying on top of our game.
Thorough Epoxy Countertop Installation Process
With work, we take everything seriously. We make sure we deliver only outstanding outputs in all our projects. To ensure we provide the same quality result, we have established an efficient installation process. We take every step carefully, from putting on plastic sheeting at the bottom of the walls to applying paint thinner and epoxy coating to the conclusion of the installation. It is our goal to ensure you get the countertop that you deserve. Also, we make sure to always assess our processes and make necessary changes depending on new industry trends and techniques. Doing so enables us to always be a trendsetter in the epoxy countertop industry in St Petersburg, FL.
Affordable Epoxy Services
We know very well how crucial a budget is in any project. While some customers have limitless budgets, others have limited. To ensure we get to serve both, our team works hard to provide the most affordable prices in all our epoxy resin countertop services. Every day, our team researches and looks into our competitors' prices and does our best to match them with even better prices. Of course, we do not let the quality of our work suffer. We make sure you get the best of both worlds - outstanding results at a friendly price.
Free Cost Estimate
Our customers making an informed decision is very important to us. To help you reach that point, we provide free quotations. All you have to do is reach out to us and provide us with the project details, and your budget, too. Then, our team of expert cost estimators will work things out for you. We will get back to you with a realistic cost estimate. We also provide cost breakdowns for transparency. This free service requires no commitments. So, you don't have to worry about the need to hire us. We are very much confident with our work. More so, we are confident in our customers' judgment.
Contact Us Today
Let us handle your kitchen countertops' needs. We've got the perfect people plus reliable materials. With us, you get a world-class epoxy counter installation service at very a very reasonable price. Call or message us online today! Our friendly and reliable team will be more than happy to answer your calls and inquiries. We are available daily during business hours.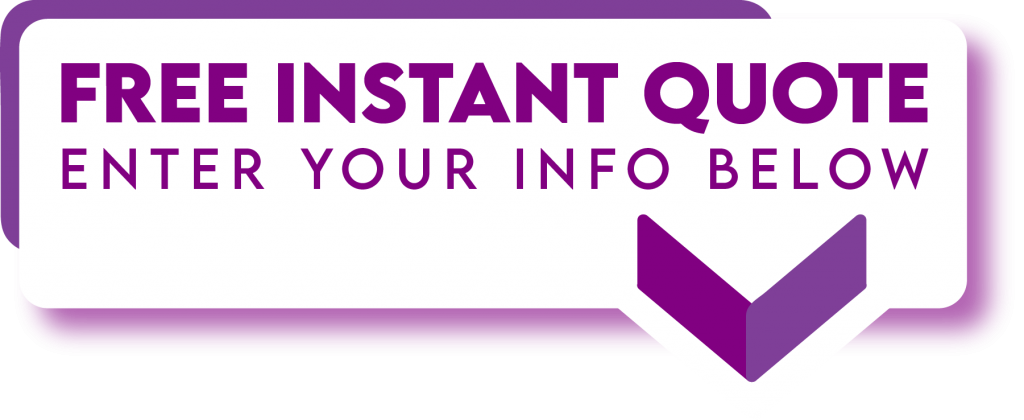 [contact-form-7 id="27" title="Contact form 1"]