Commercial & Industrial Epoxy Flooring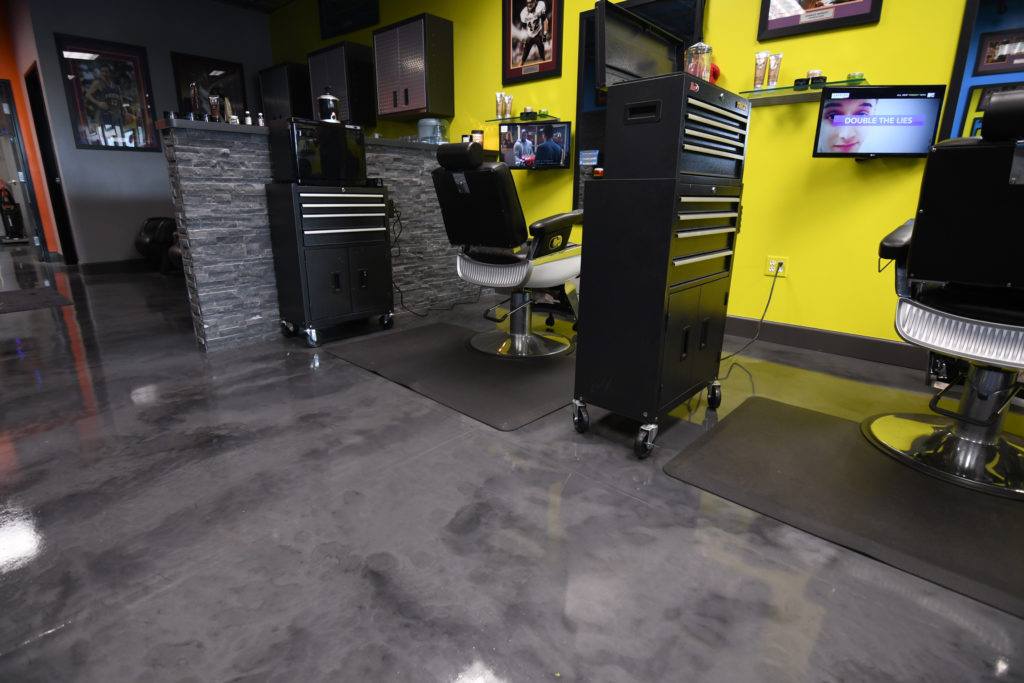 Commercial property owners from across the St Petersburg area have selected our team of highly skilled contractors for their epoxy flooring projects. Not only do we operate using state-of-the-art tools and equipment, but we offer premium epoxy floor coating services at some of the most affordable rates available. Arriving on time at your location, we begin our services with a comprehensive floor inspection. It allows our professionals to plan for the fastest epoxy floor preparation and installation so that you can get back to work as fast as possible, using rigid, resilient epoxy floors that are set to last.
Benefits of Epoxy Floor Coating
Epoxy coatings have become a popular choice over recent years. While concrete floors are great, installing epoxy coatings makes them more durable and long-lasting. Many industries, mainly the commercial and industrial, have used epoxy flooring because of its many benefits. Some of these benefits include:
Extremely Durable Surface
As mentioned, installing epoxy on a concrete floor properly makes the surface extremely durable and long-lasting. Epoxy is made to make concrete surfaces more robust and reliable. Epoxy floors can cater light foot traffic to heavy foot traffic. It also is developed to help your existing concrete floor withstand the test of time.
Extended Lifespan
It adds more years to your concrete floor's lifespan. A properly installed and well-maintained epoxy flooring can last for 20 to 30 years or more.
Resistance
Epoxy coatings offer protection for concrete floors. Applying any epoxy flooring system makes your concrete surface chemical-resistance, abrasion-resistance, and heat-resistance. More so, it also helps make your concrete floor resistant to moisture, mildew, and stain.
Quick and Easy Installation
Whether it's garage floor epoxy or any other type of epoxy coatings, rest assured they're all quick and easy to install. While doing it yourself is an acceptable idea, we recommend hiring an expert for commercial spaces and industrial environments.
Low Maintenance
Unlike other flooring products in the market, epoxy is very easy to maintain. Thus, making it even more appropriate for any environment, especially for commercial and industrial.
Hide Imperfections
Industrial and commercial epoxy flooring helps hide your floor's imperfections. It is the most suitable way of hiding the not-so-good things about your property. It comes with lots of colors and patterns to choose from. With epoxy coatings, no one's going to notice any defects or inadequacy on your floors.
Our Services
We provide high-quality epoxy installation services at Elite St Petersburg Epoxy Flooring. We have years of experience installing epoxy floors in different environments. Apart from the residential applications, we are also famous for providing the following services:
Commercial Epoxy Floor Installation
Epoxy flooring is an excellent decision for all kinds of commercial properties. Whether your business requires hard floors or you're looking for a maintenance-free foundation underfoot, epoxy floors from our team are the best decision you can make. Epoxy resin is designed to coat your existing floors with a strong, long-lasting finish that looks great and can withstand extreme pressures and impacts. Epoxies make your existing floors chemical-resistant, stain-resistant, shock-resistant, and more. When you're ready to get started on your floor upgrades, always working using strict attention to detail, our team is the best choice you can make for a flawless epoxy floor finish.
Industrial Epoxy Floor Installation
Very little compares to the modern aesthetics and structural integrity of high-quality epoxy. Our team is fast and reliable, preparing and installing premium epoxy floor coatings that will protect your property and improve your industrial foundation for years to come. Our company is proud to offer clients a range of epoxy styles, custom colors, and designs so that your industrial floor looks fantastic and will remain smooth and firm for many years to come. Rest assured our epoxy systems are damage-resistant. It can help protect your floor from chemical spills, stains, shock, and more. With our team, you'll receive a hard floor coated with exceptional epoxy artistry that you'll continue to appreciate for years to come.
Our Epoxy Installation Process
At Elite St Petersburg Epoxy Flooring, we deliver outstanding results for all our clients. We pride ourselves on reliable service and high-quality products and services. To ensure uniform quality, we have a strict installation process in place. Our epoxy installation process is composed of these three significant steps:
Step 1: Grinding and Repair
Proper preparation of the concrete surface is vital to the project's success. So, to begin with, we do diamond grind the concrete floors. This process ensures the epoxy will penetrate the concrete slab effectively.
Once done with grinding, we patched both minor and major cracks. We also do the filling of holes and other imperfections. We do all these using an epoxy patching material. Through this process, we can start on a clean slate.
Step 2: Epoxy Application
We apply two coats of epoxy to provide the base color and structure of the concrete floor coating. Primarily, we roll on an epoxy primer coat. The primer provides a foundation for the thicker intermediate coating. For maximum penetration, we use industrial-grade, low viscosity epoxy. Next, we roll on the intermediate epoxy coat. It is tinted to match your choice of the base color. For this, we use high-solids or high-build epoxies.
Additionally, we mix chip flakes while the epoxy is still wet. In some cases, we use pigment packs to enhance colors further. Chip flakes provide traction and add color and style to the concrete surface. It also enhances the floor's durability and longevity. Depending on your preference, we add a non-slip additive to make your floor non-skid.
Step 3: Finishing Coat Application
Once the epoxy coating has dried, we roll on the clear urethane coat. This coat seals over the epoxy and flakes. It also makes the surface glossy, and abrasion and chemical-resistant.
Why Hire Us 
Elite St Petersburg Epoxy Flooring is the leading commercial and industrial epoxy installer in St Petersburg, FL. As a premier company, all our clients get to enjoy the following perks:
Excellent Results
We deliver nothing but the best results. In every project we do, we always strive to exceed customer expectations. We always work hard to achieve excellence. Compromising the quality of our work is never an option. At Elite St Petersburg Epoxy Flooring, you can be confident we provide services that are worth every dollar you pay us.
Fast Epoxy Coating
When you need your floors resurfaced or refinished, there is a chance you can face delays in your business and, potentially, you may have impacted workflow due to floor construction. Luckily for the local commercial property owners of the St Petersburg area, our team of experienced epoxy professionals is proud to provide fast epoxy floor installation services that are completed in as little time as possible. From the moment we arrive at your location to the final epoxy seal and finish, our contractors work diligently to achieve an immaculate finish in your new floors while causing the least amount of disturbance in your workplace.
High-Quality Epoxy Resin
By working with our team of professionals, our goal is to improve your floors with the best quality epoxy resin coating that will keep your property protected for many years into the future. As such, we perform our commercial and industrial epoxy flooring services using top-quality epoxy resin. We even offer clients access to premium polyaspartic epoxy products that are unmatched in strength and resilience. Also, to ensure outstanding results, we see to it that epoxy's tech data sheets match the space's requirement.
Affordable Price Range
Transform your floors with the perfect resin coating that will upgrade your property and fit within your budget. Not only do we offer top-of-the-range epoxy products, but we offer some of the best prices available for professional epoxy flooring services. We charge the total project cost on a per square foot basis. The prices vary depending on the scale of the project, location, design, and labor cost. But rest assured that ours is the best offer you will find in the St Petersburg, FL area.
Free Cost Estimate
We understand the importance of having an informed decision. That is why our company provides a free cost estimation service. All you have to do is provide us with project details, and our expert cost estimators will come up with a realistic quotation.
Superb Customer Service
We always strive to get high customer satisfaction. You can expect excellent customer service from start to finish. You can rely on us because that's how much we value our clients. If you have concerns or questions about the project, all you have to do is contact us, and we will address or answer your inquiries right away.
Contact Us Today
Commercial and industrial industries are very challenging industries. But, when it comes to flooring, you can never go wrong hiring the experts. At Elite St Petersburg Epoxy Flooring, we provide the most suitable flooring systems for commercial and industrial environments. Contact us today to know the options available for you. Our customer service representatives are available during business hours to assist you. You may reach out to us via phone call or send a message using the contact form.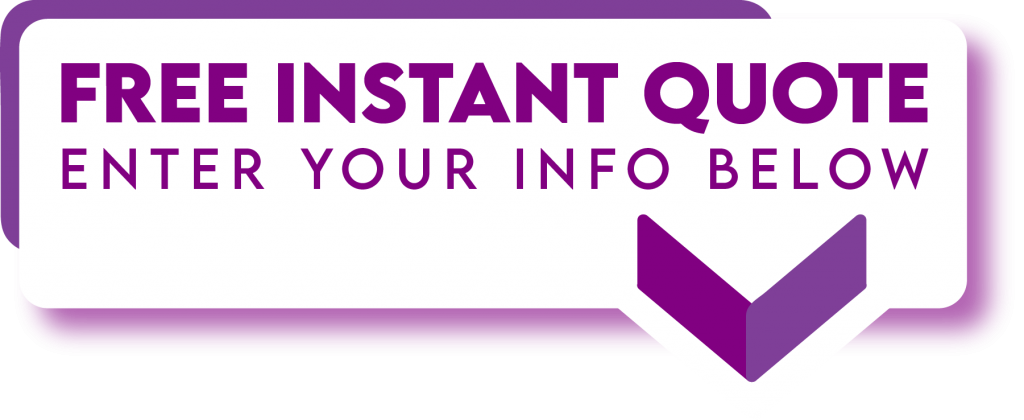 [contact-form-7 id="27" title="Contact form 1"]